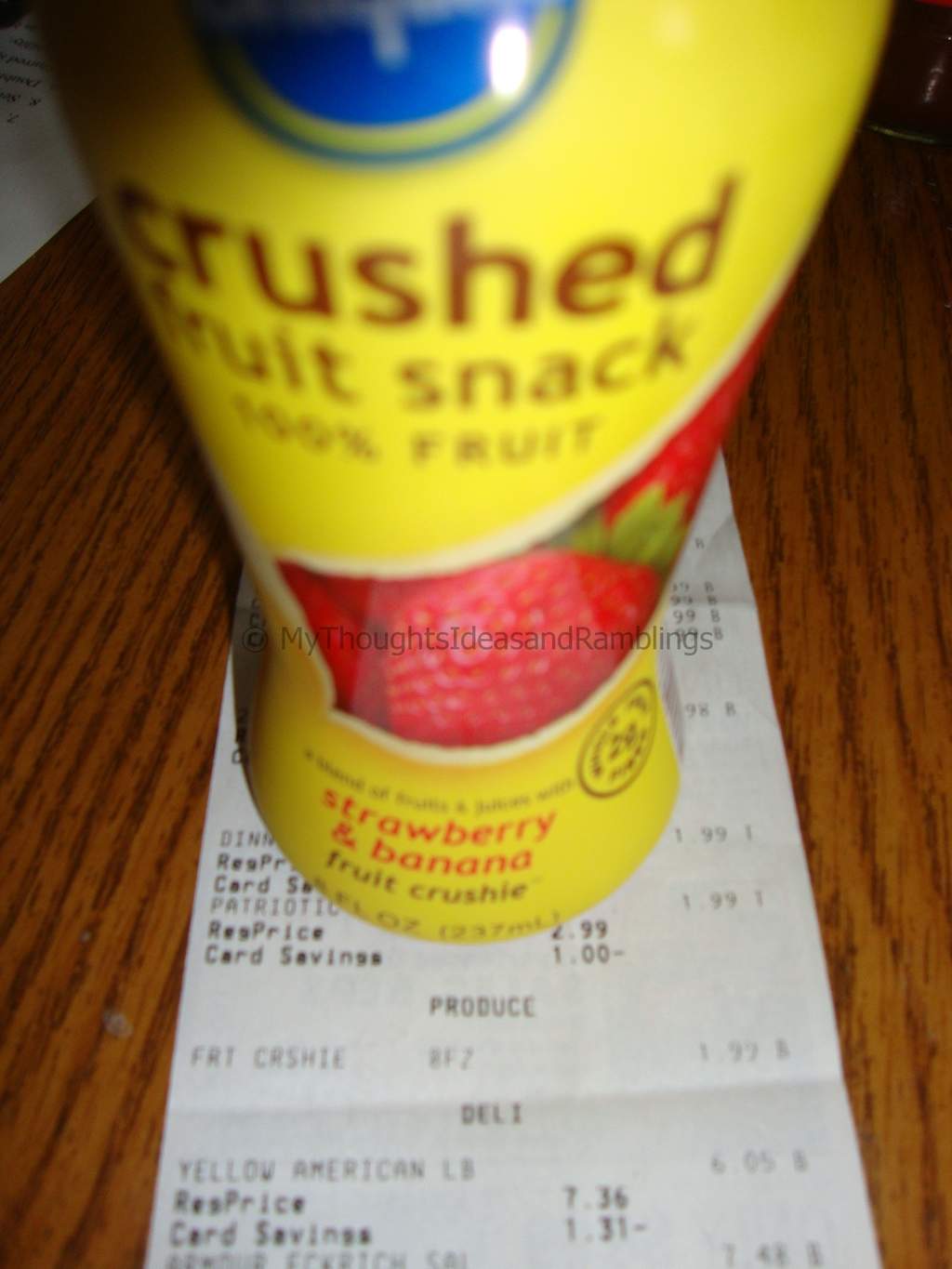 5 mins read
#CrushedIt Giveaway! ($25 Dominick's Giftcard!)
This giveaway is now over. The winner is Mari. Congrats!
My family and I are always looking for great foods and drinks to try out.  Chiquita crushed fruit snack product is one of those drinkable snacks that just hit the spot no matter when you drink here.  Here is my shopping trip for my Chiquita crushed fruit snack product:
So what did we think of our Chiquita crushed fruit snack product? I personally loved it. Normally, a strawberry banana mixture is all banana and just a little strawberry. Instead, strawberry was the dominant flavor. Strawberries are my favorite food of all time, so I was happily surprised. I love that after working in the yard for the last couple of days, this was a perfect drinkable snack to cool down with and hydrate with. I enjoyed it quite much and plan on buying more on my next shopping trip!
Chiquita wants to here about how you #CrushedIt this week. Here's what I did:
First, let me give you a little background. My neighbors put in a fence about 18 months ago. When putting it in, they had to trench and dug up our yard. Since then, we haven't been able to grow grass their. I had a brilliant idea to put in a flower bed over there and move the ferns that were overtaking the side of my house. (It seemed like a great idea when I started this project). I moved the ferns about 3 (aff) weeks ago. On Saturday, I tore out what little grass we did have. On Sunday, we put together the edging we bought (yes, it took all day. They were 6 inches pieces and we had a 100 ft of edging to put in!!!). Here's what it looked like Sunday night: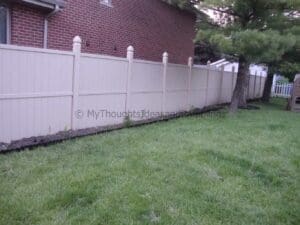 On Monday, I added 2 (aff) bags of manure, 2 (aff) bags of peat moss, and I added top soil to all 100 ft!!!!!! By myself!!!! I then dug out the lily plant looking things I have from where we have rose bushes, and I ran them the entire length. I also planted 7 bags of bulbs, and added 5 flowers we bought at Menards. Here's what that looks like: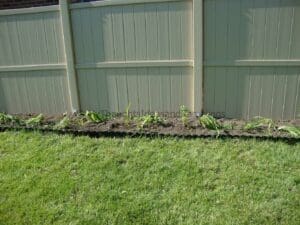 Lastly, I edged our little flower garden by the garage. I added more top soil and planted two colorful lilies. Here's what that looks like: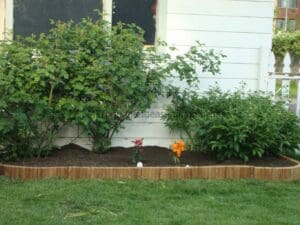 So what do you think? Did I Crush It this weekend (and Monday too!)?Since I know we all have our own #CrushedIt moments in our lives, I've arranged for one of my lucky readers to get their own $25 Dominick's gift card so you can try out Chiquita crushed fruit snack product! Here's what you need to do:
Share your #CrushedIt moment from the week by leaving a comment on this post.  (You don't need something quite as ambitious as what I did!)
EXTRA ENTRIES:
1. Twitter about this contest. You can do this daily — just leave me a comment letting me know.
2. Stumble this post and add this post to other social media sites like Digg, Kirtsy, Blogging Zoom, Reddit, Propeller, Etc. (1 entry for each social network).
3 (aff). Share this post on Facebook
4. Add this to any forums you belong too. Please give me the URL, so I can verify.
5. Comment on another post on this blog. Let me know which one, so I can give you credit. The more posts you comment on, the more entries you get.
6. Add this contest of contest linkies (and let me know which ones please). Each Contest Linky gets you another entry.
Each of these gives you 5 additional entries:
1. Blog about this on your blog. Please give me the URL, so I can verify.
2. Subscribe to this blog using either my email or RSS feed
3. Add my badge to your sidebar:
4. Subscribe via Kindle
5. Like My Thoughts, Ideas, and Ramblings on Facebook!
This contest will end on June 8th at 11:59 pm CST! Good Luck!
This project has been compensated as part of a #CrushedIt mission for Chiquita. #CollectiveBias
Related articles