I just recently joined Pinterest after hearing about its awesomeness. For those who don't know, Pinterest is basically a virtual corkboard. You pin the things that interest you so you can find them later. For example, here are a bunch of recipes I want to try that I found: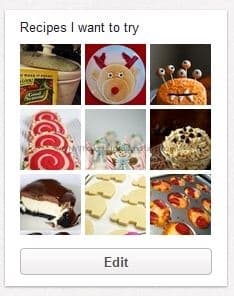 You can create the boards to represent whatever you want. I've got one for cute house ideas, and you can even make yourself a virtual shopping and/or wish list! I will warn you though — it is highly addictive. However, I don't know why I waited so long to sign up!
If you are interested in an invite, please leave a comment below letting me know. Just leave your email address in the email field (which will remain private), and I'll get an invite out to you! Make sure you follow me there too!