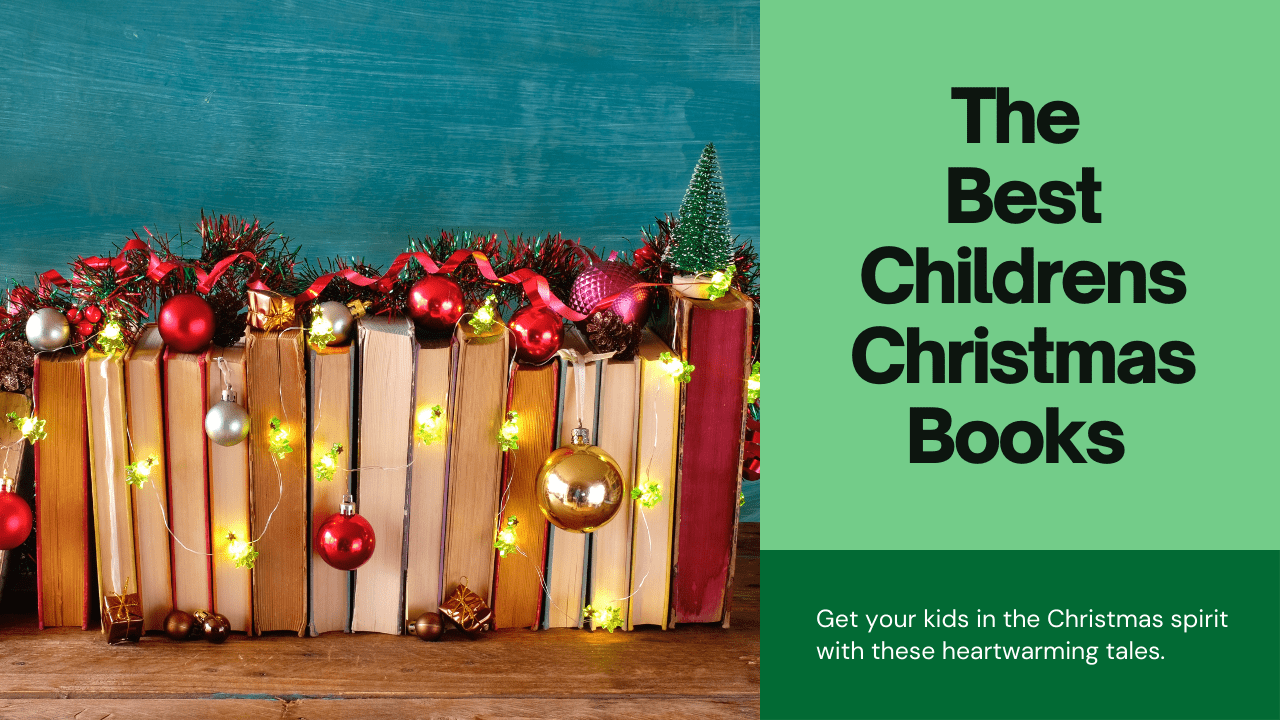 9 mins read
The Best Childrens Christmas Books
'Tis the season to unwrap the magic of the holidays through the pages of enchanting stories! As we decorate our homes with festive decorations, there's no better time to share the joy (aff) of reading! Join us as we unveil a handpicked selection of the best childrens Christmas books. Each sparkling gem brings warmth, wonder (aff), and the season's true spirit to young hearts.
From timeless classics to heartwarming modern tales, these stories are not just books. They are also invitations to create lasting memories and traditions that make the holiday season special. Let's embark on a literary sleigh ride through the most delightful and cherished tales that will have your children's eyes sparkling with the magic of Christmas.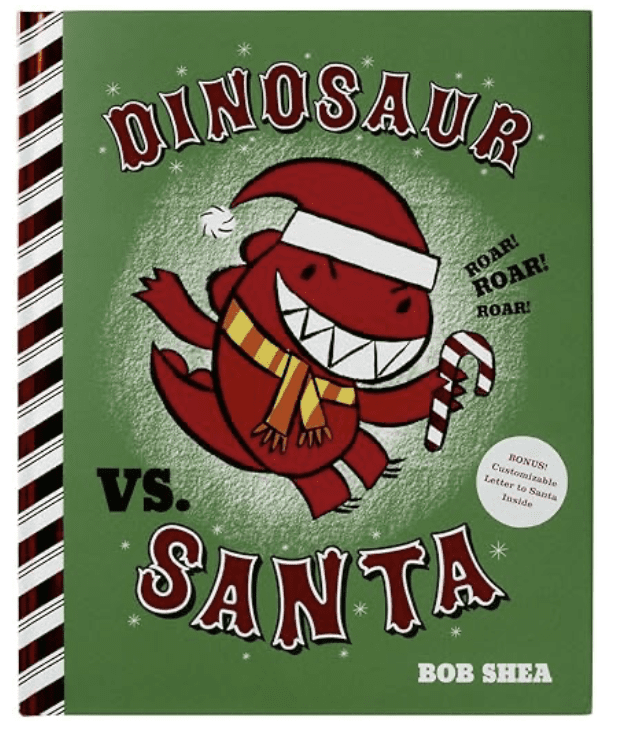 Join Dinosaur on a festive adventure as he prepares for Santa! Overcoming challenges like decorating, crafting presents, and avoiding naughty behavior, he conquers each one with his signature ROAR. However, on Christmas Eve, curiosity gets the best of him. Will our spirited red friend meet his match in the man in the red suit? Complete with a sparkly silver foil cover and a customizable letter to Santa, this charming and humorous book is a holiday essential.
Ideal for little ones, this delightful book is short and sweet and features captivating illustrations that effortlessly engage young readers. Even adults can appreciate its charm. The story's simplicity makes it accessible to young readers. Make sure to include this book under your Christmas tree—it's a festive treat for readers of all ages!
After the holiday hustle and bustle, Santa finds himself in a post-Christmas slump. With all the toys crafted, presents distributed, Christmas cookies savored, and stockings carefully taken down, Santa can't shake off the blues. Neither his playful reindeer nor his cheerful elves manage to lift his spirits, and not even a vacation with Mrs. Claus works. This is an offbeat, humorous, and entirely distinctive picture book. It weaves a tale that will resonate with both kids and parents. Join the journey as we discover whether Santa can rediscover his holly-jolly self and bring joy (aff) back to the North Pole.
Even the jolliest guy on the planet can have a rough start to the day! After a night disturbed by Mrs. Claus's snoring, Santa wakes up on Christmas morning only to stub his toe. Things go from bad to worse as the elves shrink his suit, his sleigh gets buried in a snowdrift, and he finds himself stuck in a chimney! Santa's patience wears thin, but he stumbles upon a special gift of milk and cookies when he's had enough. As he indulges in the delicious snack, Santa is reminded of the true meaning of Christmas—the gift of love—and miraculously, his grumpiness fades away.
ThisYuletide tale will surely tickle funny bones and warm hearts far and wide.
Oh, no! There's trouble brewing in the North Pole!
Santa's reindeer have gone on strike, and he's auditioning other animals to take their place. But when the cats abandon the station to chase some mice, and the elephants fall through the roof, what's Santa to do? Will his eight trusty reindeer ever fly again? This playful take on "The Night Before Christmas" gives kids a fun behind-the-scenes peek into Santa's workshop.
Christmas Eve is a busy time in Santa's headquarters—for Mrs. Claus, too. She's baking treats for everyone in this merry, lift-the-flap picture book. Kids will have fun helping her find missing items to make yummy biscuits, scrumptious gingerbread, and a tasty snack for Santa's trip. At the end of the story, a sweet surprise awaits Mrs. Claus! Each spread features four flaps with festive items to discover under each one.
Experience the joy of a timeless Christmas with this captivating book! With a simple pull of a tab, watch as Santa and his reindeer soar across a picturesque night sky! You can also witness a snow-covered evergreen come to life beside a warm, glowing fire and see little chefs craft a perfect gingerbread house. Each enchanting Christmas moment unfolds through the pages of this beautifully illustrated interactive book. The poetic verses add a delightful touch for readers of all ages, while the art breathes life into the holiday season. This book is designed for 4-7-year-olds and promises to be a magical and engaging experience for young readers.
Embrace the holiday season with this #1 New York Times bestselling edition of the classic poem. It is presented in a beautifully designed hardcover featuring an embossed cover and a captivating four-page foldout. This makes it an ideal gift for the festive season!
This classic Christmas tale is perfect for children and families and includes:
A beautifully designed hardcover with an embossed foil-stamped cover
A large four-page foldout that immerses readers in the enchanting story
Lavish, vintage-inspired illustrations by the renowned, New York Times #1 bestselling artist Charles Santore
The original poem by Clement Clark Moore
A nod to Dutch references in the poem, including the Dutch name "Donder" for one of the reindeer
This book is a classic that transcends ages, bringing joy to children and the nostalgic young at heart.
Take a sentimental journey back to Christmas in a quaint Kentucky coal town in 1920. At just ten years old, Ruble Cole doesn't hold high expectations for the holiday season, given life's challenges in a family with nine children. However, a delightful surprise awaits as Mama instructs Ruble and her siblings to peruse the Wish Book (the Sears, Roebuck, and Company catalog) and choose one cherished item. An unexpected snowstorm threatens to alter their plans, but Mama and Papa are determined to ensure that this Christmas becomes a cherished memory for the entire family. In the face of hardships, these hardworking, loving, and understanding parents possess a remarkable ability to comprehend each child's secret dreams. This sets the stage for what might be the most unforgettable Christmas in the Cole family's history.
Anticipate the rise of a future Christmas classic with "Little Star," which is a heartwarming tale. In the celestial expanse, a little star takes center stage. As stars vie for the honor of shining for the king's birth, doubts arise when they witness a humble, poor family. Convinced this can't be the king, the stars hesitate. Yet, our little star possesses a unique belief, understanding the impending transformation. Without divulging the story's conclusion, rest assured it delves into the true essence of Christmas, offering a poignant narrative that captures the magic of the season.
Immerse yourself in the playfully eerie world of The Nightmare Before Christmas through whimsically macabre artwork, patterns, and designs. These captivating images provide the perfect canvas for infusing your unique brand of color and style. Tailored for sparking creativity, inducing relaxation, and fostering focus, each page is adorned with artwork that captures the delightful frightfulness of Jack Skellington's world. Let your imagination run wild as you bring these enchanting illustrations to life with your personal touch.
We're reminded that the true magic of the season lies in the moments shared between the pages of these cherished tales. Whether it's the timeless lessons, the heartwarming characters, or the festive spirit that dances off the pages, each book on our list holds the power to create lasting traditions and treasured memories. These stories, like twinkling lights on a tree, illuminate the hearts of young readers and leave an indelible mark on the holiday season. May these books continue to be a source of delight, connection, and magic for generations. Merry reading and a joyous holiday season to all!