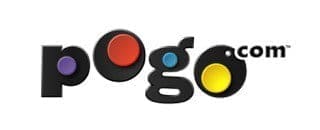 2 mins read
Breaking For Gaming #Poppit
As many of you know, I work from home (aff).  That means I have a lot on the table between getting the kids to camp to remembering to picking them up to making sure the house is picked up  to making dinner and then making sure I schedule some work time in there.  Also, since I am trying to lose weight, I try to schedule a little "me" time to workout and such (that doesn't happen as much as it should).  That being said, I do take breaks during the day to give myself and my brain a break (because I swear after writing all day my brain hurts.  Add in running around with kids, my brain hurts extra hard at the end of the night!).  That is where games you can play on Pogo come in!
Race against the clock and pop as many balloons as you can. To play the Poppit!™ Sprint puzzle game, all you have to do is pop groups of two or more balloons of the same color in one minute. Fast pops of three or more balloons of the same color increase your multiplier and score.
Play the full version of this puzzle game for free* on Pogo.com. Once you register, you will also be able to save your high scores, tokens, and be able to enter daily for a chance to win prizes**. Join Pogo now and play over 100 free* online games!
*Internet connection and EA account required. Must be 13+ to create an EA account.
**NO PURCHASE NECESSARY. Eligibility restrictions apply. See Official Rules for details and alternative means of entry.
A person favorite of mine is Poppit. It isn't mindless game, but it allows me to turn off the part of my brain I need for writing and turn on the part of my game that does fun. It allows a great break away from stressful work. It is also one of those games I don't find myself swearing at (well, too much). LOL I like to use gaming like others use a stress ball.
Are you an online gamer? What games do you like to play?