The Big 5-0! (And I'm Not Talking Age!) – #NSNation Update – Week 23
Exciting news people! Exciting news! With all the issues I have had this month, I can honestly say that June was a struggle. However, I am proud to say that I officially have lost 50 pounds! Can you believe it?
I even made a video about it! It's about all the things I wouldn't have done 50 lbs ago:
Even though I did the hard work, I couldn't have done it without Nutrisystem. Having tried to lose weight in the past, I know how hard it is. Nutrisystem has made it easy for me. They've taken the stress out of weight loss for me which is why I think I am successful. I also couldn't have done it without all of you. You've kept me motivated with your kind words.
It's hard for me to believe I've made it this far! This was one of those "mini" goals I've set for myself and I have to admit I'm pretty proud!
Here's where we started: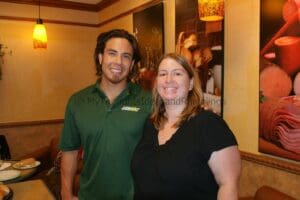 And you can see in the video how far we've come!
Want to lose weight and get healthy on Nutrisystem? Join today by calling 1-888-853-4689 or by visiting http://www.nutrisystem.com/nsblog
THIS WEEKS WEIGHT LOSS: 3 (aff).2 (aff) lbs
TOTAL WEIGHT LOSS: 50 lbs