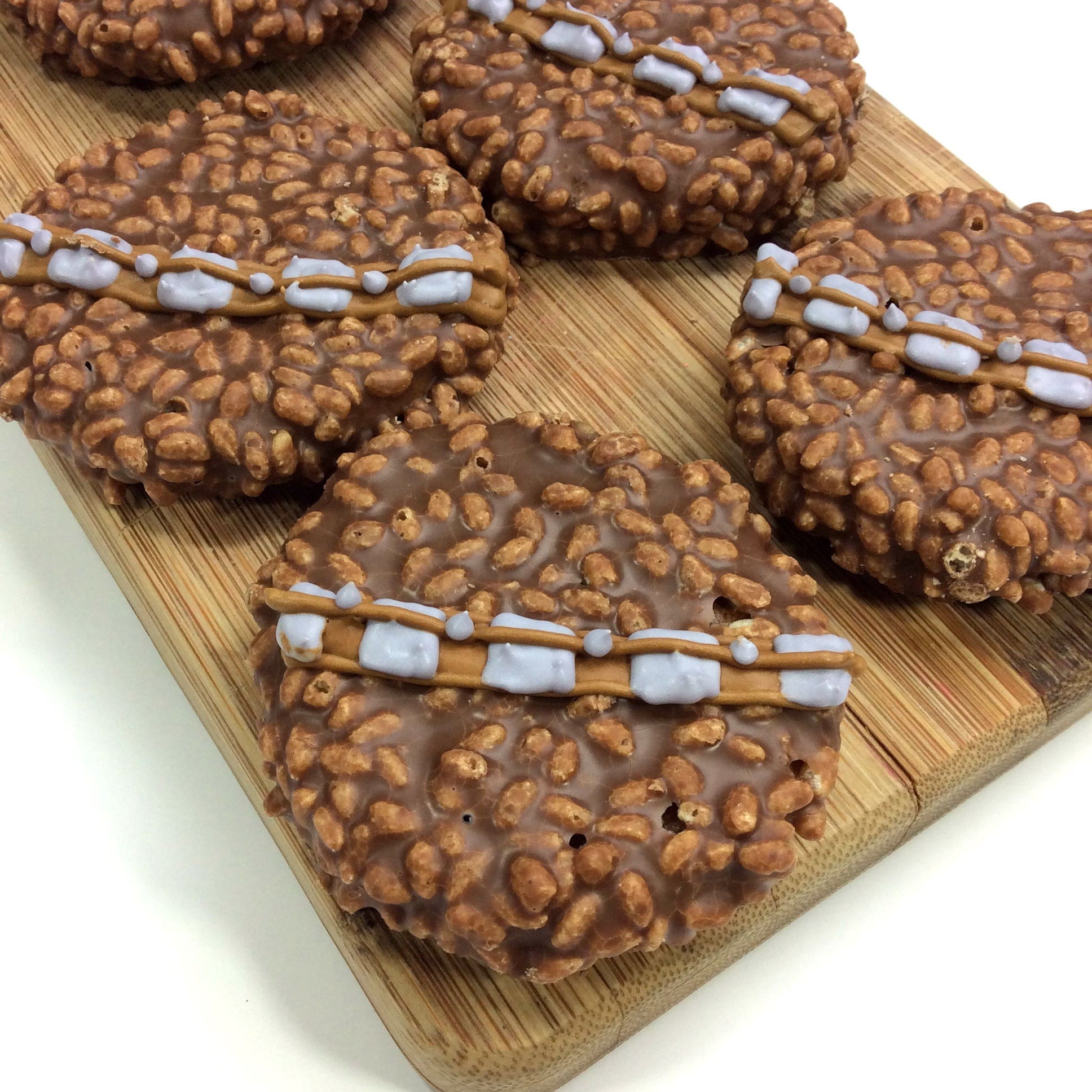 3 mins read
Introducing Chewbacca Treats: Stunning Out-of-This-Galaxy Star Wars Snacks
If you are a Star Wars fan, you know that there is nothing quite like immersing yourself in the galaxy far, far away. And what better way to do that than with some delicious Star Wars-themed snacks?  When it comes to Star Wars snacks, there are endless possibilities for creativity and fun. One popular option is to make Chewbacca treats, which typically consist of a chocolate-coated Rice Krispie treat shaped and decorated to resemble everyone's favorite Wookie.
If you're feeling adventurous, you can also try making your own version of Bantha milk, the blue-colored drink that Luke Skywalker famously drank in the original Star Wars movie. Or, for a savory option, you could whip up a batch of Yoda's favorite snack, root leaf stew. With a little bit of creativity and a lot of love for the Star Wars universe, you can transform any ordinary snack into an intergalactic delight that will transport you to a galaxy far, far away.
Whether you're hosting a party or just want to indulge in some delicious snacks, these ideas are sure to delight both kids and adults alike. So, grab your favorite Star Wars gear and get ready to munch on some out-of-this-world treats!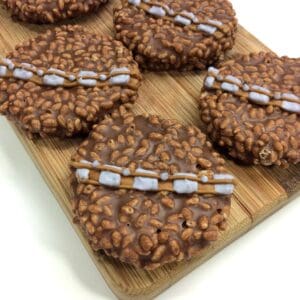 Chewbacca Treats
Instructions
Unwrap the star crunch from the wrapper and place onto the cookie sheet (aff)

Using a standing mixer (aff), combine egg whites, cream of tarter, and powder sugar and mix on medium speed until stiff peaks form about 7 minutes

Split the icing into 2 (aff) bowls

Add brown coloring into one bowl and mix until combined

Add a tiny amount of black to the second bowl and mix until you have a grey color

Scoop icing into the piping bags

Using the brown icing, pipe on a thick line going from the top right corner to the bottom left corner for the belt

Using the grey, pipe on squares onto the belt

Using the brown again, pipe on a line going down the middle

Using the grey again, pipe on small dots

Let dry for about an hour before enjoying.
By infusing a touch of innovation into your culinary endeavors, you have the potential to metamorphose even the most commonplace snack into a celestial delight that would enrapture the heart of any devoted Star Wars aficionado. Whether you're a Jedi Master in the kitchen or just a Padawan, don't hesitate to explore, experiment, and let the Force of your culinary creativity guide you on an unforgettable gastronomic voyage through the galaxy. After all, in the universe of Star Wars snacks and treats, the possibilities are as vast and infinite as the cosmos itself. May the flavors be with you!