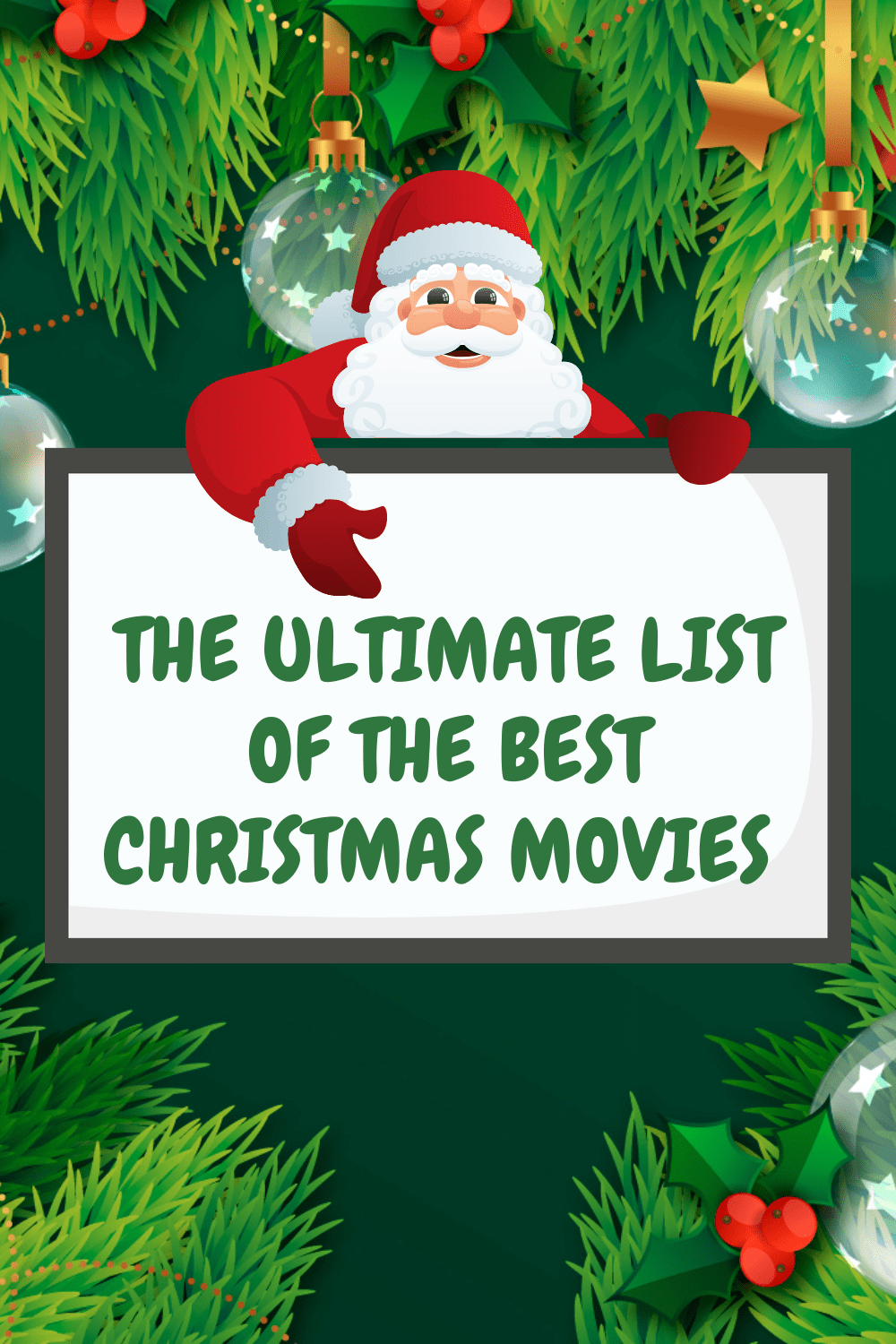 5 mins read
The Ultimate List of the Best Christmas Movies
'Tis the season to be merry and immerse ourselves in the magic of Christmas! What better way to do so than cozying up with the best Christmas movies that have become timeless classics? From heartwarming tales of love and redemption to festive comedies that tickle our funny bones, the holiday season wouldn't be complete without the warmth and joy these films bring. Join me on a cinematic sleigh ride through the winter wonderland of the best Christmas movies! These movies have stood the test of time, creating cherished moments and traditions for families and friends alike. This festive film guide is your ticket to a season filled with laughter, love, and the true spirit of Christmas.
This festive story centers on a state-of-the-art team of elves ensuring homes worldwide are adequately prepared for Santa's visit. Wayne is a seasoned elf with an impressive 227 years of service. He becomes disheartened when an expected promotion slips through his fingers. Instead, he is partnered with Lanny, a hopeful rookie elf, for a particular Christmas Eve assignment. As they undertake their mission, unexpected challenges put their skills to the test and place Christmas at risk for children worldwide. Bonus content for this movie includes Elf training videos shot in Santa's workshop and "Operation Secret Santa," featuring Betty White as Mrs. Claus!
The Search For Santa Paws easily captures the essence of this time of year's festive charm. It ranks among the cutest movies I've ever watched. Once my kids moved past the adorable dogs stealing the spotlight, they genuinely enjoyed the film. What resonates with me is the movie's focus on giving and the genuine meaning of Christmas. The storyline's intensity is similar to what you'll find in films like Finding Nemo and Bambi. This tale follows Santa and Paws discovering the loss of Christmas spirit worldwide, leading them to New York City. With Santa losing his memory, it's left to the dogs to save St. Nick and reveal the true essence of Christmas!
The North Pole welcomes a lively litter of new pups—Hope, Jingle, Charity, and Noble! However, their playful antics inadvertently wreak havoc in Santa's Workshop. Determined to prove their responsibility, the mischievous quartet shows their ability to spread Christmas cheer independently. Armed with a magical crystal, they embark on granting wishes. Their good intentions take a turn when a despondent boy wishes for Christmas to vanish. With the festive spirit fading fast, Mrs. Claus and the pups must find a way to undo the spell!
Mickey Saves Santa is one of Madison's favorite movies (when she was little). For young fans of Mickey Mouse Clubhouse, this film is an absolute delight and a perfect addition to holiday viewing. Santa's sleigh breaks down atop a mountain, prompting Mickey and friends to embark on a quest to find him. It is even more entertaining that Santa isn't in the usual riding gear but dons his classic Santa apparel. Mrs. Claus lends a hand in the search, adding to the festive adventure. There are also two bonus features: the iconic "Hot Dog" Dance-along and engaging games. This movie is an excellent gift, especially for kids who adore Mickey Mouse and his animated pals.
Join the internet sensation Gummibär on his big-screen debut in "Gummibär: The Yummy Gummy Search For Santa"! With over 2 billion YouTube views, "The Gummy Bear Song" is the #1 most viewed "Film & Animation" video on YouTube.
When Santa goes missing on Christmas Eve, Gummibär and his quirky friends embark on a whimsical journey from the North Pole to the tropics. Unraveling the mystery, they discover Santa's abduction by a dance-crazed alien, placing the fate of Christmas morning in the hands – and feet – of our endearing green gummy bear. Featuring the chart-topping hit "I Am A Gummy Bear (The Gummy Bear Song)," two festive tunes, and other Gummibär favorites, this holiday adventure promises a joyous and fun-filled Christmas rescue!
These cinematic gems hold a special place in our hearts, creating a tapestry of traditions and memories that make the holiday season magical. From the nostalgic glow of classic tales to the modern charm of contemporary favorites, these films entertain and remind us of the importance of love, kindness, and the joy of giving. As the credits roll and the final scenes fade, let's carry the spirit of these movies into our celebrations, spreading warmth and goodwill to all. May these cinematic treasures continue to light up our holidays, making each Christmas a time of shared laughter, heartfelt moments, and the enduring magic that only the best Christmas movies can deliver. Here's to a season filled with love, joy, and the enduring enchantment of the silver screen. Merry Christmas!