Wordless Wednesday: The Lawnmower Accident
Bill thought it would be a great idea to mow the lawn when my family was here.  My sister had her car parked in the front of the house, and the  lawn mower shot a rock out and this is what happened: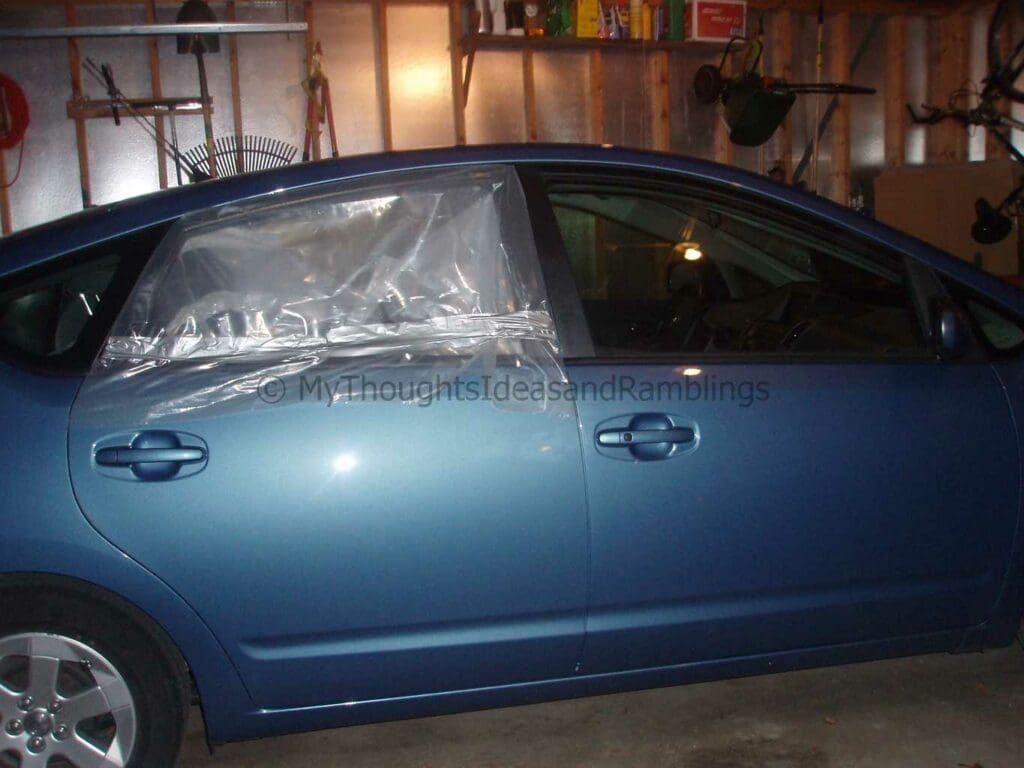 $300 later and it's all fixed. Of course, they had to drive home (aff) like this for 4 hours.