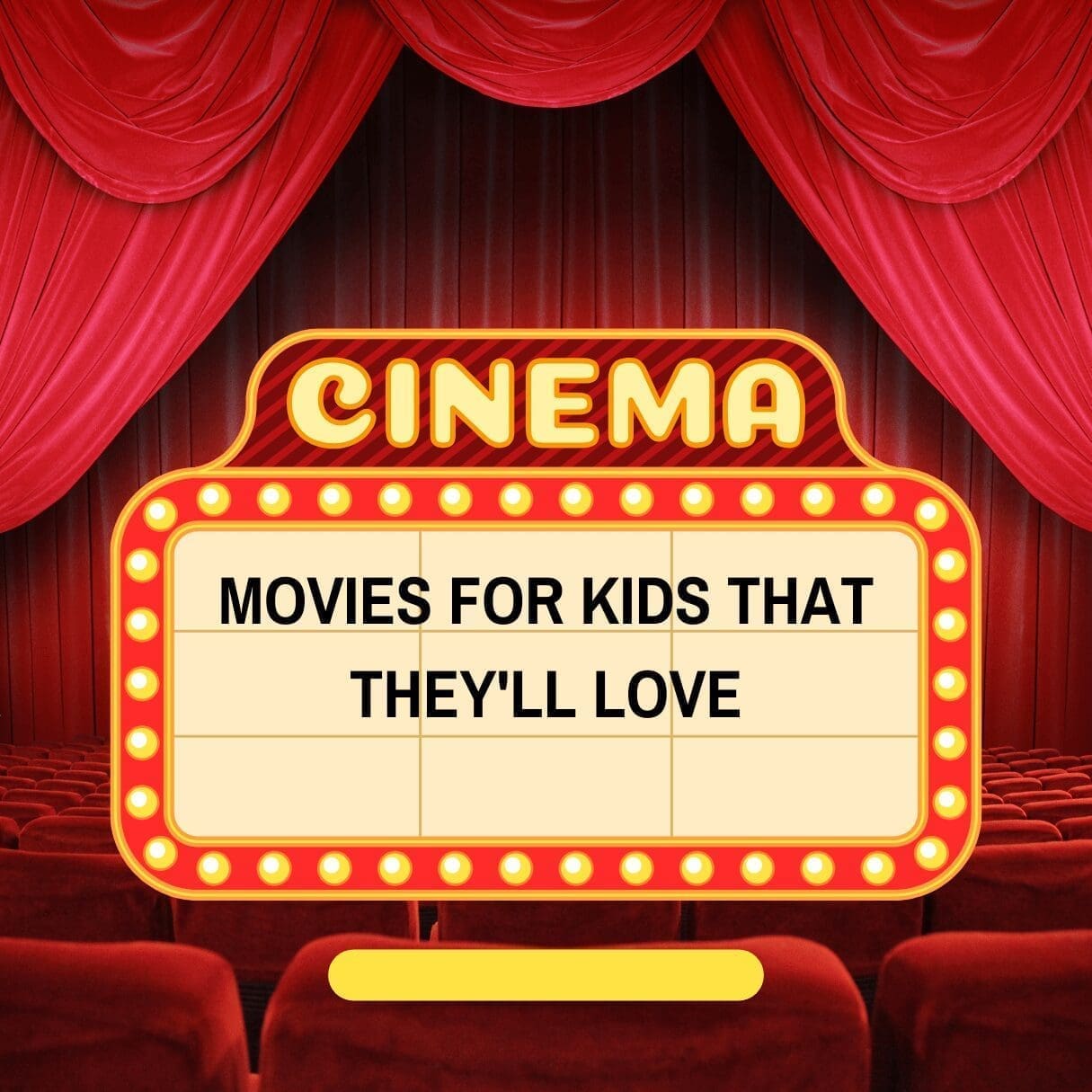 11 mins read
Movies For Kids That They'll Love
Embarking on a movie night with your kids can be a delightful adventure filled with laughter, excitement, and shared memories. Finding suitable films to entertain and inspire your family is critical. We've carefully selected a handpicked Movies For Kids That They'll Love lineup, from heartwarming classics to enchanting modern masterpieces. Our list is a treasure trove of cinematic gems that promise to captivate hearts and imaginations. Get ready for a journey through the beautiful world of family-friendly cinema!
Elementary School Age
Coco is the tale of a 12-year-old aspiring musician who invites you to the magical land of the protagonist's ancestors.
Join the filmmakers as they immerse themselves in the vibrant celebration of Día de los Muertos in Mexico. They delve into the pivotal role of music in "Coco" and share their connections with the film's profound message. Step behind the scenes to uncover the creative inspiration that brought this magical story to life.
Bonus feature include:
Blu-ray & Digital:
Deleted Scenes with Introductions

In Día de los Muertos, the colors and excitement come to life as we meet superstar Ernesto de la Cruz.
Abuelita and Miguel prepare their Día de los Muertos celebration while she teaches him Rivera family history and traditions.
Héctor agrees to help Miguel on his quest to find de la Cruz.
The Bus Escape – The Rivera family catches up and attempts to halt their mission to find de la Cruz.
Alebrije Attack – Miguel and Héctor are interrupted on their journey to find de la Cruz by a fierce alebrije.
After de la Cruz reveals his true colors, the Rivera family puts their dismay aside. They come together to repair the smashed guitar needed to send Miguel home.
Miguel and de la Cruz come head-to-head on the marigold bridge.

Filmmaker Commentary – Presented by Lee Unkrich (director), Adrian Molina (co-director) and Darla K. Anderson (producer).
Explore the beautiful fusion of music essential to the story.
Paths to Pixar: "Coco" – Explore how the film crew's stories resonate with the movie's themes.
Welcome to the Fiesta is a musical exploration of the skeletons in the Land of the Dead.
Pixar artist Daniel Arriaga gives a lesson on the quick and easy way to draw skeletons using simple shapes.
An immersive travelogue through Mexico, visiting families, artisans, cemeteries, and small villages during the Día de los Muertos holiday.
Watch Pixar artists lovingly construct layer upon layer of architecture from many eras of Mexican history.
Fashion Through the Ages – The characters in "Coco" are from many eras, creating magnificent costuming opportunities.
The majestic guitar that spurs Miguel on his journey through the Land of the Dead is a unique creation. Watch as a Pixar artist initially designs it and then as a real instrument by a master luthier!
Dante – How the crew fell in love with the uniquely Mexican breed of Xoloitzcuintli (or "Xolo") dogs that inspired Dante.
Join Pixar artist Ana Ramírez González to learn how papel picado is made!
Un Poco "Coco" is a montage of original animated pieces that promote "Coco."
"Coco Trailers" – Trailers include "Feeling," "Dante's Lunch," "Destiny," "Journey" and "Belong."
DVD:
Filmmaker Commentary
Dante's Lunch
Fearless optimist Anna sets off on an epic journey — teaming up with rugged mountain man Kristoff and his loyal reindeer Sven — to find her sister Elsa, whose icy powers have trapped the kingdom of Arendelle in eternal winter. Encountering Everest-like conditions, mystical trolls and a hilarious snowman named Olaf, Anna and Kristoff battle the elements in a race to save the kingdom.
Bring home Frozen on Blu-ray High Definition — featuring a blizzard of never-before-seen bonus extras with gorgeous animation, memorable characters, and unforgettable music. It's dazzling fun for the whole family!
New Bonus Features:
The Making Of Frozen (Blu-ray, Digital)
D'frosted: Disney's Journey From Hans Christian Anderson to Frozen (Blu-ray, Digital)
Breaking The Ice – The Real Making Of Frozen (Blu-ray, Digital)
4 Deleted Scenes with introduction by Directors Chris Buck and Jennifer Lee
Original Theatrical Short – "Get A Horse" (Blu-ray, Digital & DVD)
"Let It Go" Music Videos by Demi Lovato, Martina Stoessel & Marsha Milan Londoh (Blu-ray, Digital & DVD)
Frozen Teaser Trailer (Blu-ray, Digital & DVD)
Just in time for a spooky, fun-filled family movie night right before Halloween, the Drac Pack is back! HOTEL TRANSYLVANIA 3 debuts on Digital HD on September 25 and on Blu-ray™ on October 9. Mavis surprises Dracula with a family voyage on a luxury, haunted monster ship. Naturally, the rest of the Drac Pack has to tag along, and that's when things get a little… batty. The monsters are having a blast, from monster volleyball to colossus-sized buffets and fascinating excursions. The unexpected happens when Drac falls for the ship's mysterious (and dangerous) human captain, Ericka.
The all-star voice cast returns, joined by some new faces, including Adam Sandler (Grown-Ups), Andy Samberg (TV's "Brooklyn Nine-Nine"), Selena Gomez (Spring Breakers), Kevin James (Paul Blart: Mall Cop 2), David Spade (TV's "Rules of Engagement"), Steve Buscemi (TV's "Boardwalk Empire"), Keegan Michael Key (TV's "Key and Peele"), Molly Shannon (TV's "Saturday Night Live"), Fran Drescher (TV's "The Nanny"), Kathryn Hahn (Bad Moms), Jim Gaffigan (Super Troopers 2), and Mel Brooks (Young Frankenstein).
Bonus Materials Include:
Sing along to three Hotel Transylvania 3-inspired songs with your favorite characters!
Plan Your Own Spook-tacular Sleepover: This feature will give you all details on how to make your sleepover spook-tacular!
Vampire Make Over: Mavis and Drac Tutorial: Learn how to turn yourself into your favorite Hotel Transylvania 3 characters.
Step behind the "screams" to see how these characters are brought to life in the recording booth.
Johnny brings viewers up to speed on what's happened in the Hotel Transylvania franchise in his home movies.
"I See Love" Monster Dance Party Dance Along: Get up and move to this haunting monster mash.
Drac's Zing-tastic Read Along: It's storytime with your favorite characters have a silly tale about Drac's search for a Zing! Read along or sit back and enjoy!
Two Mini Movies (rated G): Two mini-features that will have you howling
Puppy
Goodnight Mr. Foot
Just like the original, Hotel Transylvania 3 does not disappoint. It is just as good as the first one! (How many times can you say that about the sequel?!?) On top of a fantastic movie, the bonus features are excellent, too. We are always fans of Behind the Screams!
If you have not seen Lady and the Tramp, prepare for a delightful treat. This classic love story unfolds beautifully on screen, capturing hearts with its timeless charm. Lady, a young pedigreed cocker spaniel, initially revels in luxury and comfort. Everything takes a turn, however, when she crosses paths with Tramp, a street-smart pooch with a romantic streak. Their story is a captivating journey, filled with delightful dates that showcase the unlikely connection between these two characters. Along the way, Lady's family becomes intricately involved in this charming tale, leading to many heartwarming moments.
Embark on an unforgettable adventure with "Moana," the sweeping CG-animated feature film from Walt Disney Animation Studios. This tale follows Moana (voice of Auli'i Cravalho), who sets sail on a daring mission to save her people. She encounters the once-mighty demigod Maui (voice of Dwayne Johnson), who becomes her guide in becoming a master wayfinder. Together, they brave the vast ocean, facing enormous monsters and insurmountable challenges. Moana fulfills her ancestors' ancient quest and discovers the one thing she has always sought: her own identity.
Directed by the renowned filmmaking team of Ron Clements and John Musker ("The Little Mermaid," "Aladdin," "The Princess & the Frog") and produced by Osnat Shurer ("Lifted," "One Man Band"), "Moana" set sails into U.S. theaters on Nov. 23, 2016, promising an exhilarating cinematic experience.
The Nutcracker in 3D
Get ready for an enchanting holiday season as the cherished story of The Nutcracker comes to life in spectacular 3D. In THE NUTCRACKER IN 3D, nine-year-old Mary (Elle Fanning) takes center stage. Her once-dull Viennese Christmas transforms into a whirlwind of excitement and adventure when her Uncle Albert (Nathan Lane) arrives bearing a magical gift—an enchanted nutcracker. With the arrival of this extraordinary toy, Mary's holiday season takes an unexpected turn, brimming with wonder and enchantment.
Mary's new friend, The Nutcracker (Charlie Rowe), comes to life on Christmas night, whisking her away on a captivating journey into his magical world of fairies, sugarplums, and other Christmas toys. Amidst the enchantment, Mary discovers that this fantastical kingdom is threatened by the tyrannical rule of the evil Rat King (John Turturro) and his devious mother (Frances de la Tour). In a race against time, Mary and her newfound toy friends must band together, delving into the depths of the Rat King's sinister plot. With determination and courage, they embark on a quest to uncover the secret of the Rat King, who has taken The Nutcracker hostage, making their adventure all the more daring and suspenseful.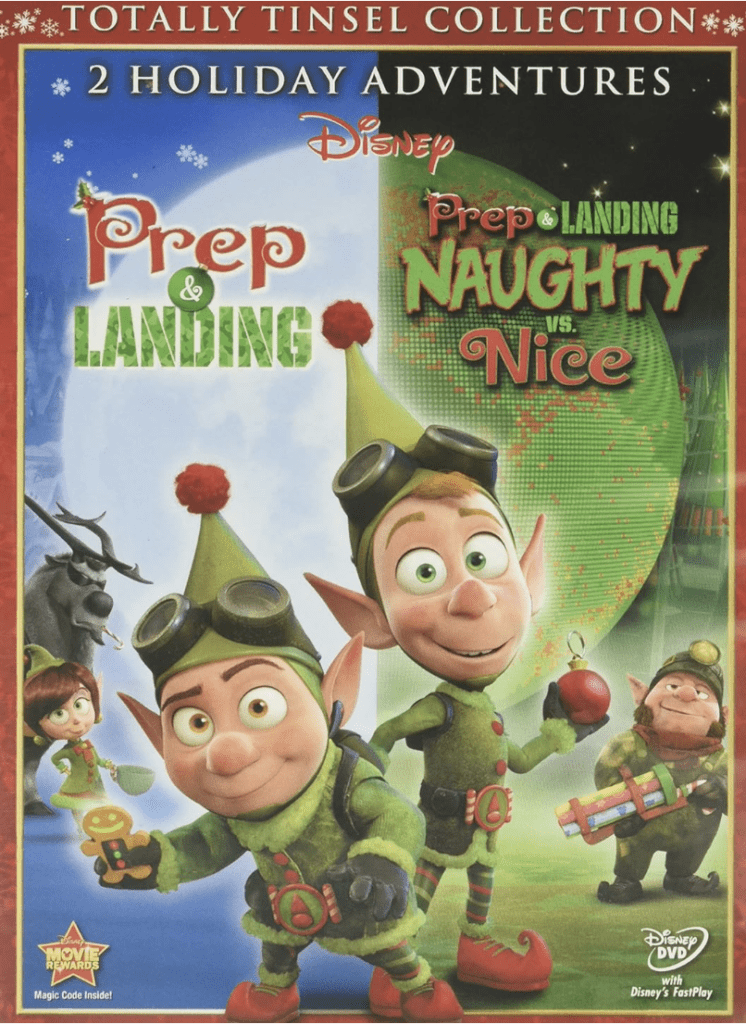 This holiday tale revolves around a cutting-edge squad of elves ensuring residences worldwide are suitably primed for Santa's arrival. Wayne, an elf with an impressive 227 years of service, is disheartened when an anticipated promotion eludes him. Instead, he is paired with Lanny, an optimistic novice elf, for a particular Christmas Eve assignment. As they embark on their mission, Wayne and Lanny confront unforeseen obstacles that test their abilities and jeopardize Christmas for children across the globe. Bonus features for this film include delightful Elf training videos filmed in Santa's workshop and the captivating "Operation Secret Santa," featuring Betty White as Mrs. Claus!
Teenagers
The Teen Titans don't hold back when they hit the big screen! Robin, the de facto leader, is persistent in casting himself as a star, not just a sidekick. The Teen Titans eagerly go to Tinsel Town, ready to chase their dreams. However, their plans change when a supervillain derails their journey with his maniacal plot to conquer the Earth. The very fate of the Teen Titans hangs in the balance, making their adventure all the more intense and thrilling.
The magic of this list of movies lies in their storytelling and the moments you share. These films serve as a gateway to imagination, a source of laughter, and a catalyst for meaningful conversations. Each movie on our list is a special invitation, encouraging you to bond with your kids and create lasting memories. Let's grab some popcorn, dim the lights, and let the movie magic begin. Here's to many more unforgettable movie nights with your little ones!