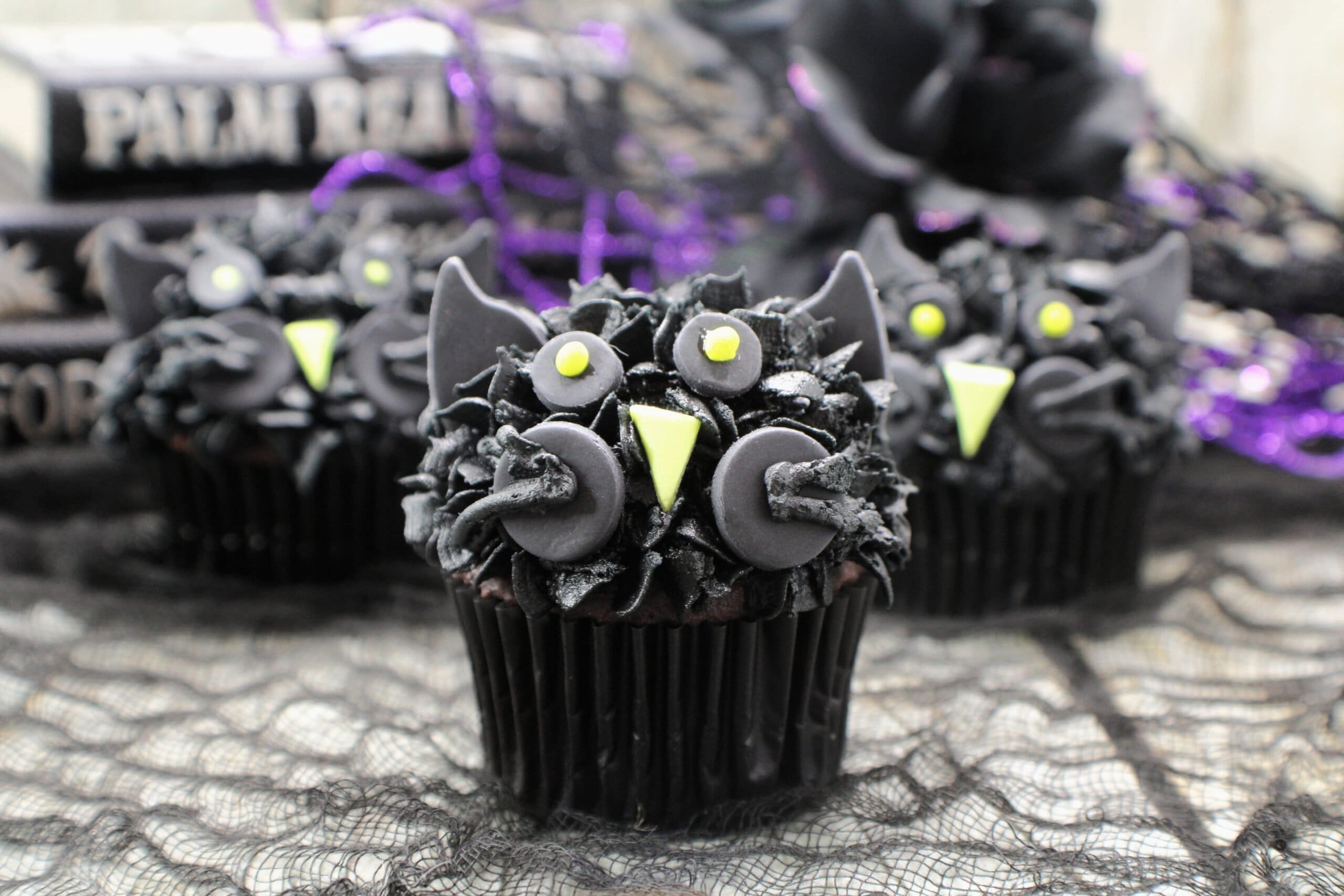 4 mins read
Movie Night Magic: How To Make Hocus Pocus Cupcakes
The highly anticipated Hocus Pocus 2 (aff) will arrive on Disney+ just in time to kick off the spooky season on September 30, which is why we've got some Hocus Pocus cupcakes for you!
How To Watch
Fans can watch the highly anticipated return of the Sanderson sisters on Disney+ exclusively. The movie will be free to watch for subscribers of the streaming platform. Disney+ can be accessed via the app using your phone, tablet, computer, or TV, as well as some game consoles like the PS4.
Full Cast List Of Hocus Pocus 2
The 1993 original contained some of the most iconic characters in Halloween movie history, so fans were pleased when some of them were confirmed to be returning, including:
Bette Midler as Winifred Sanderson
Sarah Jessica Parker as Sarah Sanderson
Kathy Najimy as Winifred Sanderson
Doug Jones as Billy Butcherson
The film will also feature new characters, including the three teenagers who become the target of the Sanderson Sisters. The new confirmed characters are:
Whitney Peak as Becca
Lilia Buckingham as Cassie
Belissa Escobedo as Izzy
Hannah Waddingham as The Witch
Tony Hale as Jefery Traske
Sam Richardson as Gilbert
Roy Gutierrez as Mike
RuPaul's Drag Race stars Ginger Minj, Kornbread Jeté, and Kahmora Hall will portray drag queens impersonating Winifred, Mary, and Sarah.
Since Binx may not be around in this version, we've got some Hocus Pocus Binx cupcakes to enjoy while you watch!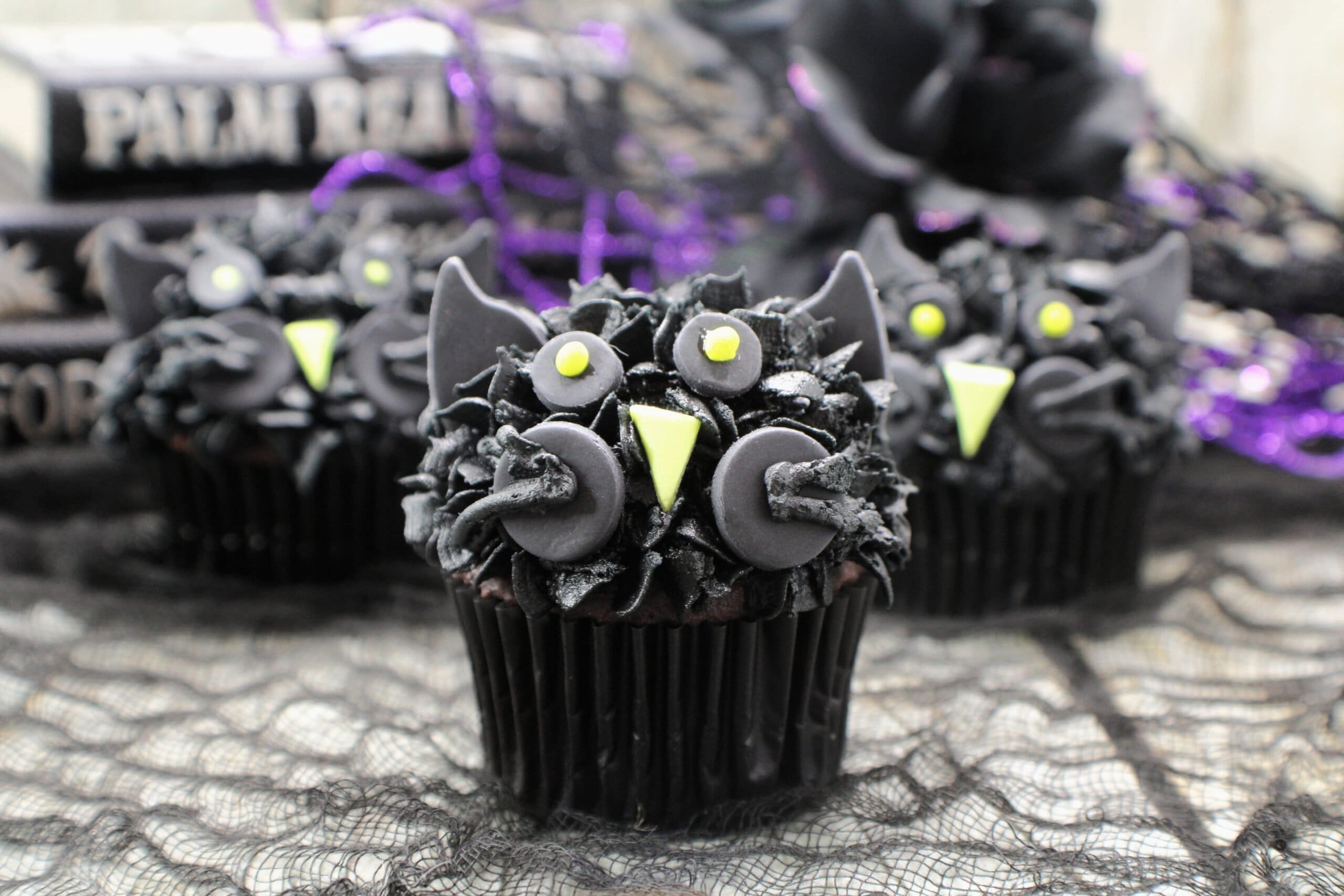 Hocus Pocus Binx Cupcakes
Makes 14 cupcakes Prep : 15 minutes Bake : 20 minutes Cool : 10 minutes Frosting : 10 minutes Decorating time : 20 minutes Total time 75 minutes
Instructions
Preheat oven to 350 degrees and place

cupcake liners

(aff) into cupcake pan

Using a

standing mixer

(aff) or hand beater, combine all cupcake ingredients and beat until combined and smooth

1 triple chocolate cake mix,

3 eggs,

½ stick unsalted sweet cream butter,

1 ¼ C whole milk

Bake in the oven for 20 - 22 minutes or until the tops bounce back when touched Allow to cool completely

Using a

standing mixer

(aff), beat the butter, powdered sugar, vanilla and heavy whipping cream with paddle attachment until combined, creamy and stiff

1 ½ C unsalted sweet cream butter,

5 ½ C powdered sugar,

3 tsp pure vanilla extract,

4 tbsp heavy whipping cream

Mix in a few drops of the black gel food coloring into the frosting

1 Black gel food coloring

Scoop ½ c of frosting into the small piping bag

Scoop the rest of the frosting into the other piping bag

Pipe a thick mound of frosting in the center with the large piping bag and then using the piping bag to pipe stars all over to create hair
Fondant directions
Follow directions on the back of the fondant package to roll out the fondant Use the second to largest to cut out 24 circles for the whisker

Use the second smallest round plunger to cut out 24 black circles for the eyes Use the smallest round plunger to cut out 24 green circles for the eyes

Cut out a green triangle for the nose

Use the cat cookie cutter to cut out ear

Decorate the cupcake how ever you want